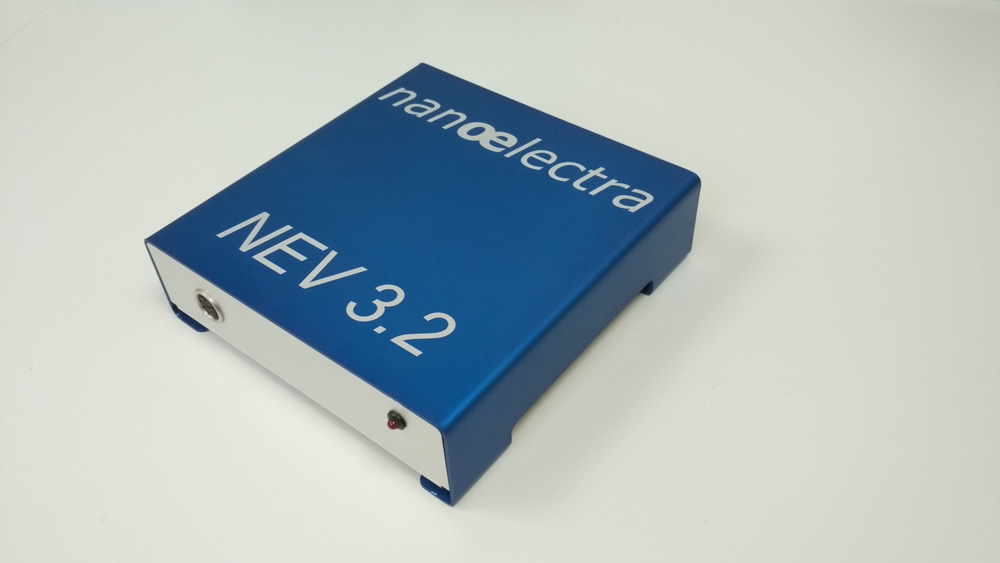 The NEV3 by Nanoelectra S.L. is a versatile and user-friendly potentiostat designed to carry out microbial electrochemical experiments. The compact NEV3 (20 x 19.5 x 5.6 cm) is designed for the applications requiring electrical currents of up to 1 Amp and electrode potentials up to 2.5 V. This equipment is a must for laboratories when performing experiments with microbial electrolytic cells. Its reliability and low cost make high quality MET research more affordable and accessible.
With the NEV4, Nanoelectra S.L. presents a USB-powered potentiostat specially designed for low-power microbial electrochemical applications in either the lab or the field. NEV4 performs classical electrochemical techniques such as chronoamperometry, cyclic voltammetry and linear scan voltammetry (polarization curve) with robust and compact packaging (15.7 x 9.5 x 3.7 cm). Whether running 1 device or 16, with a single computer the simple software independently controls as many NEV4s as USB ports available. This allows for both versatile and large scale applications at an affordable price.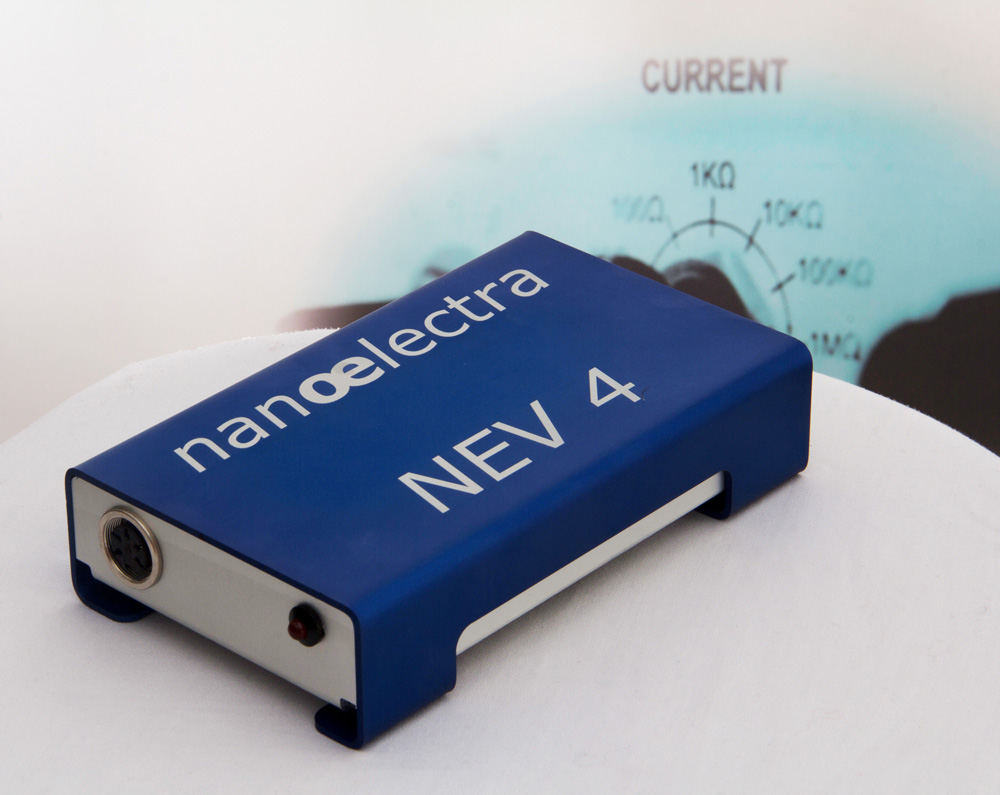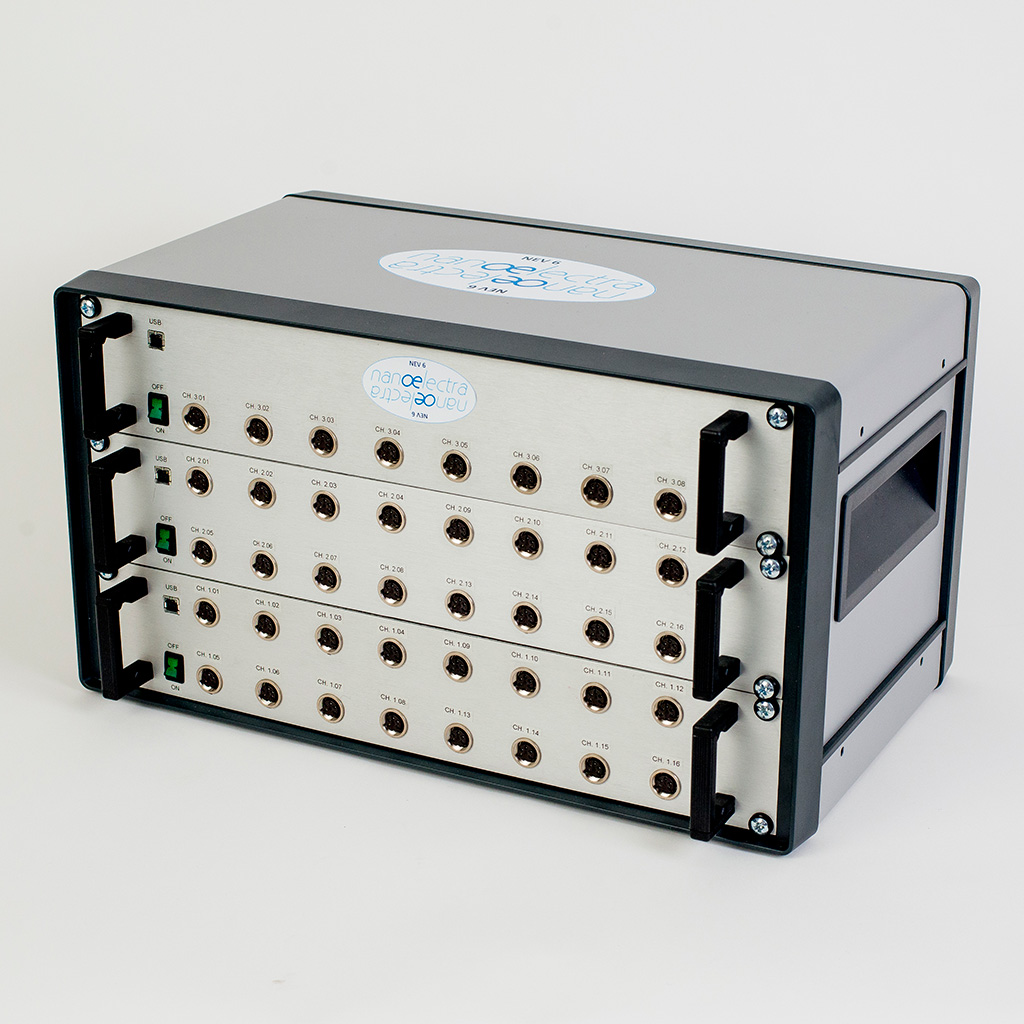 We design products with specific features on demand.
This potentiostat provided with an electrochemical biosensor in a three-electrode configuration, is designed to work in field conditions, located in remote or hard-to-reach areas and without power supply.

The equipment is located in a sealed box protected from humidity, and powered by a rechargeable battery through a solar panel.